Physical, mental, emotional and spiritual well-being
Align your energy centers and return to inner balance.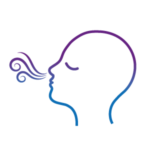 As you transform the way you breathe, you transform the way you live.
Constellate your relationships
Be yourself and live your own destiny.
Connect with your divine essence.
Alicia facilitated a wonderfully safe, relaxing and intimate breath on the last call that I attended with her - highly recommended. Thank you for the precious space that you held for us.
It will be good for people who have to deal with their own anxiety, it gives them a complete break because anxiety is a pattern. Having a session with you breaks that pattern and allows them to just be centered on their breathing and eventually it takes them to a profound peace. And so they can learn to control their anxiety.
I loved taking the online session since I could do it from the comfort of my house, on my sofa and the best thing was that I did not have to move around the city. It was a very pleasant experience, well taken and at the end of the session I felt calm and at peace.